WELCOME TO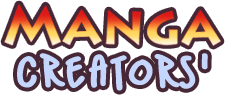 MC Chat

Club Rules

Our Affiliates

Member Roles
Become a Senior Member
Make Sure to Read the
Club Rules
About This Group
Manga Creators is a place for both writers and artists of manga to come and get noticed. If you don't know what manga is it is Japanese Style Comics. So if you write, draw, tone, etc. on Manga then please feel free to join this group. We also accept fanart and much more pertaining to manga/anime.

Members Taking Commissions'N'Requests


Affiliates'n'Members Contests List


Collaborations and Assistance

Common Information/Rules#1
You can submit up to
ONE
artwork a day in this group. This is so that everyone's work gets seen.
#2
You can submit anything that has to do with manga/anime including: Original Stories, Fan Fiction, Original Art [logos, character concepts, etc.], & Fan Art. If you have a different kind of work you want to submit feel free to submit it. If it is accepted by any of the Founders or Co-Founders you will then find it in the gallery. If it is not accepted there might be many reasons why.
#3
We will accept mature works as long as they follow DeviantArt guidelines. If you do not want to see these mature artworks please turn your mature filter on right away.
#4
Anyone can join this group as a member. If you want to be one of the Contributors please send me a note saying you would like to be a contributor and I will then send you a invitation to our group.
#5
At anytime the rules/information are subject to change without notice.
If you are a Manga Creator looking for tools and resources for your comics then take a look at our sister site
Manga-Apps
!

Tutorial-Submitting to Groups

If you don't know how to submit to our gallery or can't figure out how please check out this
Tutorial-Submitting to Groups
by
SanIakob
to learn how.

Useful Blogs

Having a Comic Block?
by
xxheartlessbitchxx